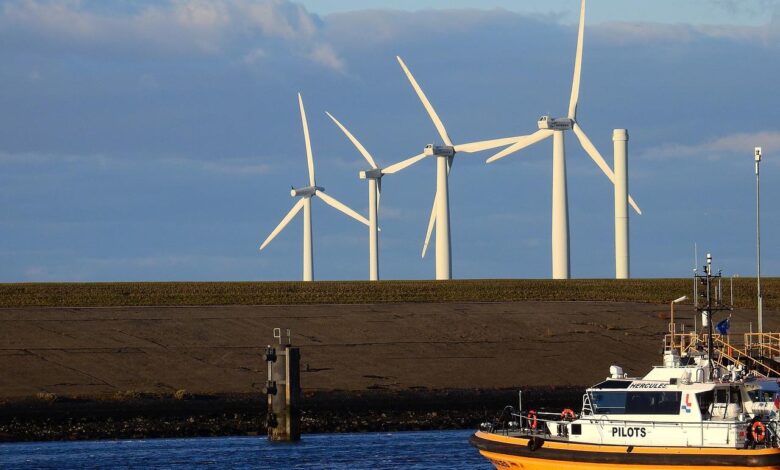 Electric boats will be a $9.01 billion industry by 2026. 
The Action&Ambition podcast recently caught up with Alexandre Mongeon, Ceo of Vision Marine Technologies, a company that produces electric outboard engines and boats with a range of autonomous capabilities. The electric boat industry was worth $4.58 billion in 2020 and is expected to grow to $9.01 billion by 2026, a 12.65% growth. 
"We are trying to follow the footsteps of brands like Suzuki and Yamaha," says Mongeon, "by providing a knob board that would be installed in any boat. We are installing our motors in boats we don't manufacture and we help with R&D. You will be seeing a lot of all-electric boats in upcoming boat shows in 2022, in Miami, and the other virtual ones."
Mongeon held a meeting in 2014 with his fellow business partner, which resulted in the acquisition of "Canadian Electric Boat Company". After seeing how well the products did in different boat shows, they started pivoting the brand to prepare for a NASDAQ listing, achieving the feat a few years later under the rebranded name Vision Marine Technologies. Its flagship 180 hp outboard proprietary system is what made the company stand out. 
"Since 2014 and to this day, I am constantly educating customers and the market. Since the industry is new, people need to know about the benefits.  The maintenance cost of Internal Combustion Engine boats is higher than the cost of electric boats. When you recharge an electric boat it costs $5 while for fuel you need to pay $125. Things like this add up and help the customer make a better choice." 
Speaking on the market size and potential, Mongeon says that "There will be 1.4 million outboards sold in North America by 2025, and I would like to have 1% of that. We are seeing how car companies are announcing electric vehicles every day, and how this will be the new normal soon. We want to be early adopters in the electric boat industry. Competition from other companies will simply grow the industry and will decrease the price of the parts that we use." 
To listen to the full conversation go to: https://www.entrepreneur.com/listen/action-and-ambition