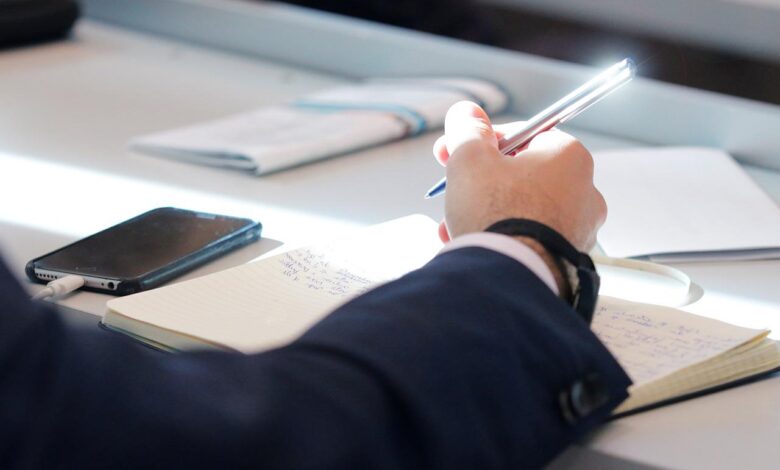 Tariq Scott Bokhari is an American entrepreneur, investor, and philanthropist. He was elected to the Charlotte, North Carolina City Council in November 2019. He is the founder of Bokhari Law Firm, PLLC, a boutique law firm located in Charlotte, NC. Tariq is also the founder of Carolina Fintech Hub, America's first fintech hub situated in Charlotte, NC. The Carolina Fintech Hub aims to connect investors with entrepreneurs to cultivate financial services innovation.
How Tariq got into Fintech
He started his career 20 years ago with a drive to build and accomplish some outcome. He was from a very poor background. However, he managed to get himself into college and work four jobs to pay his way through it. He started his career in banking and worked in large bureaucratic environments like Wells Farge and GE Capital and learned a lot about how big companies operate. He later moved to FIS Global, a transition from pure banking to FinTech. As a head of innovation, he had to find accelerators and push the process. That is how he got into FinTech.
The Carolina Fintech Hub
The Carolina Fintech Hub is a non-profit 501(c)3 organization founded by Tariq Bokhari and supported by industry leaders and sponsors. The Carolina Fintech Hub was established through the Charlotte City Council on July 24, 2018, to provide a platform for the public, private, academic, and non-profit sectors to come together to build an interconnected and collaborative ecosystem in North Carolina centered around technological innovation in financial services.
The Hub is unique and inclusive in that it engages with all stakeholders in the community interested in promoting and accelerating Fintech innovation. It's a place where an individual or organization can get plugged into the ecosystem and connect with other stakeholders through events, programming, market research, education, policy/regulatory engagement, and more. The Hub is also actively engaged in educating and building the next generation of Fintech talent through our educational initiatives across NC.
The Vision of the Hub is to be recognized as one of the leading hubs for financial technology innovation nationally while enhancing economic development opportunities for our state by increasing collaboration between industry leaders, entrepreneurs, investors, educators, legislators, and regulators.
Effects of Covid-19 on the Carolina FinTech Hub
Covid-19 has been a catalyst for rapid change in the financial sector that would have taken years to accomplish under normal circumstances. The pandemic has accelerated the adoption of digital payments, contactless payments, fintech partnerships, and banking relationships. The entire financial sector is changing as a result.
Consumer behavior changed overnight as physical currency was seen as a health risk. This is an example of how many people are willing to adopt new technology when it suits them, and old habits can change quickly.
Fintechs partnered with banks like never before during the pandemic. This was critical for customers and businesses alike. Many major banks were overwhelmed with consumer requests for PPP loans, mortgages and refinancing, deposits, credit card relief, and other requests for emergency financial assistance. Fintechs were able to step in to help process some of these applications.