Features
Latest
Trending
Trending
Samii Ryan's Clothing Brand Is Disrupting Fashion And DTC In Every Way
Samii Ryan is an influencer and entrepreneur, who grew her accessories and custom clothing brand from 35 retail stores to more than 650 in six months in 2018, followed by tripling revenue in the first eight months of 2020. After living in a homeless shelter throughout middle school, Samii is literally and figuratively the model for rags to riches.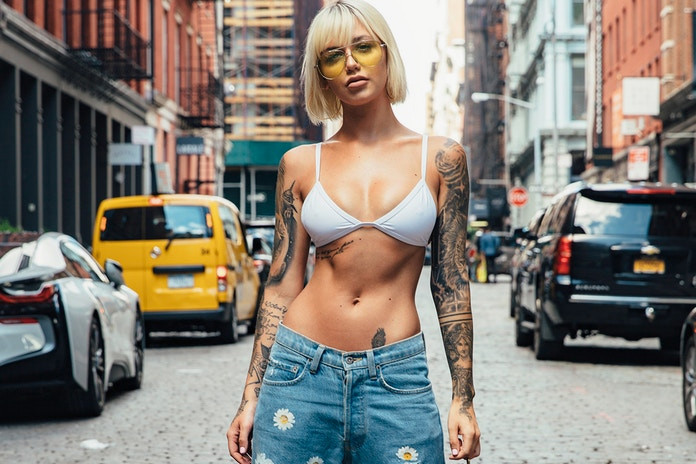 Samii Ryan is the owner and founder of BySamiiRyan, a women's apparel company based in Los Angeles, California.
The company has been selling apparel for about three years. Samii started the brand in 2009; making feather hair accessories.
Growing up: Music and Fashion
Growing up, Samii was into music; she would go to concerts every week. According to her, her brand was inspired by a combination of music and fashion.
After high school, she knew she wanted to have something to do with her creativity. She was to go to college to become a dental hygienist, following her father's advice.
Luckily, she got contacted by Nordstrom, and they wanted to sell her jewelry. She ended up not going to college and focused on her brand.
This opportunity happened through her relationship with music. Whenever she went to all these music festivals and tours, she would give all her stuff to the girls in music.
One night, Kesha was hosting Ryan Seacrest radio show and shouted out Samii's brand on the show. At that time, she was a waitress, and her phone just exploded. She was getting so many orders. That's how Nordstrom found out about the accessory part of her brand.
When she got into Nordstrom, Samii was making stuff out of her dad's basement while learning how to do everything on YouTube.
Lucky break? Or the right place at the right time? According to Samii, it was a little bit of both. It was fortunate that a publicist ended up giving her product to a celebrity. And that she liked it, wore it and shouted the brand out.
On the other hand, it was smart on her part for putting herself into those positions where she was around people in music and all the shows all the time, supporting the women in music."
By Samii Ryan Consumer model; Direct to Consumer or Wholesale
They do a combination of both. Currently, their direct consumer is bigger than their wholesale. With direct to consumer, you own it all; the consumer, their information, the profit margin.
Instagram has been very helpful with Samii's e-commerce website because people do not only see the paid ads but also seeing their favorite blogger or YouTuber wearing our stuff.
Marketing Strategies; Social Media Marketing
They're focusing on YouTube and TikTok. If you're partnering with YouTubers, that content is going to be there forever. BySamiiRyan is focusing on getting a great relationship with YouTubers and doing more sponsored stuff with Tick Tock people.
If those people go to your website, convert then you own that customer information there. You can build your customer base that way.
Also, they do a lot with email marketing. They're able to give customers a personal touch to their emails, and for them to get to know the brand better. It's essential to have that two-way conversation since everything is pretty much digital.
Finding the right Influencers
For someone who doesn't know YouTubers, emailing and sending DMs will work. There's this platform called Grin. It's an influencer basis platform that you can find influencers that are in your niche.
Follow a bunch of influencers on Instagram. Write out to them via direct message. As soon as you start following these influencers in your specific category, people will end up following you back. Then people who follow them will follow you.
In the beginning, when Samii didn't have many people reaching out to them, they hired an agency to help with influencer seeding. That helped the brand take off virally.
Keeping a positive mindset
It's important to have some sort of routine. Samii has a night time and a morning routine. I write down three things I'm grateful for every night, and then three things that I am manifesting to happen in the future.
Samii says that It's been cool to see how everything manifests and works out because after trying to visualize it coming into her life.
In the morning, she does stretches. She believes that yoga and stretching have helped her so much because that is a time where she meditates.
Additionally, surrounding herself with people who only want to see positive things happen and not with people that have negative or toxic energy has helped with staying positive.
Top influential people
Ben and Bobby have been great at giving Samii advice on growing her business. When she first started the brand, she didn't know what she was in for.
Being around like-minded individuals can help you become better and bigger. Find a mentor who has achieved some success in your space. Build a relationship so that they can give you guidance.
The impact that Samii wants to have on the world.
Samii wants to bring lightness and positivity to people that have been through some challenging situations.
The goal is to always to give back whether it's knowledge or donating to schools or shelters.