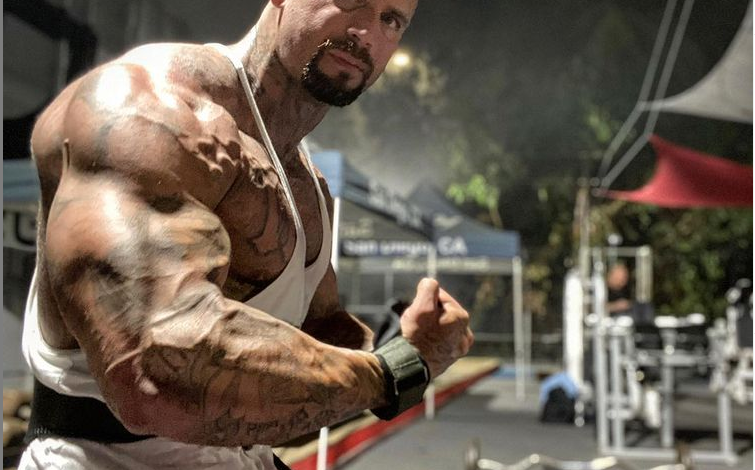 Wes Watson grew up enjoying life just like anybody else skaters, surfers, snowboarders and beach kids living on the beachside of San Diego.
At the age of 15, however, things began to change in his life. Wes started smoking weed while hustling. He also sold some weed and had investment visions as young as grade six. When he saw that he couldn't get enough, Wes started flipping stuff when he was about 15 or 16.
Without having a role model in his life, Wes started picking hours like the big men and blowing out his ego with external self validations.
He had money and was watching around having the wrong influence. He was watching movies like scarface, and Goodfellas. All this got him in trouble because he was watching these movies without paying attention to how they ended.
The hustling and the glorification of street life led Wes into the penitentiary. Someone got frauded of a large sum of money and Wayne was arrested for robbery in the first-class degree; inhabited dwelling, burglary and assault with a deadly weapon. He was sentenced to 10 years in prison.
Despite the difficult penitentiary life, Wes used the pain and difficulties to shape up his life by directing his mindset. This made Wes be an inspiration and a role model to many people today. 
Developing discipline and a positive mindset in prison
It took Wes five years to fully commit to prison life and raise his hand to whatever was coming his way. He decided to abandon his old life and start something new in life. He developed a positive mindset while still in prison.
Wes adopted a self-disciplined daily life routine like waking up at 2.45 am before everybody else and having his work out, brushing his teeth, reading his books and having his morning routine done.
For 13 years now, Wes has managed to maintain his discipline after prison life; waking up at 2.45 am and doing his daily morning routine. 
This has enabled him to pinpoint other people's weaknesses. According to him, many people think that it's something external that's causing them issues while in reality, it's something internal. ''You have to solve your issues with the internal factors'' says Wes.
Using His Past Prison Life to Inspire Others and Bring Change
After prison, Wes decided to create change not only for himself but also for others. He applied the discipline, the program and the mindset he had developed to focus on being better. He, however, did not stop there.
Wes created an online platform where he could reach and inspire more people by providing online content, coaching and community. He has an online community known as Watsonfit.com, where he offers his fitness training and life coaching.
He also has his community where members talk to and help each other. Also, the community has two Q&A sessions a week.

Inspiring others
According to Wes Watson, the way to create an unbreakable mindset is to have discipline. People's daily programs should be disciplining them at a high level. He helps people maintain their discipline through this program by:
Helping them inflict self adversity

. Wes Watson believes that some people get success without inflicting adversity upon themselves. According to him, this leads to unsustainable wealth and success.
For you to have a certain degree of success, you have to match the self-inflicted adversity with things like; wake up time, the intensity of your training, withholding amount of food taken, and moderation of your desires.
Avoiding perpetual pleasure

. Chasing perpetual pleasure according to Wes is the easiest way for people to wash themselves away.
Wes himself learnt to find his pleasure from not being pleased. He became the person who was always focused on how hard he could work and that really taught him up.
Treating others' subconsciousness

. Many people suffer from cognitive dizziness where they feel like doing something but they just can't do it because they have created the subconsciousness. 
Wes treats these people by helping them be habitual through following his steps and habitually becoming the person who cannot deviate from it.
Naming  Things differently.

Wes believes that every morning is not a wake-up time but gratitude that you have been given to be your best. 
To him it's not training, it's ORV increases and everything he does, he does it until the PMA (positive mental attitude) is achieved.
Instilling the intention.

The intention is to be a role model, to bring up those people around you because what people need is somebody who can make them feel like they can do it. 
Wes uses his past life to teach, inspire and encourage people to adopt a positive mindset and focus on building others. He encourages self-discipline and confidence as the key principles for everyone who wants to be successful in all that they do.
Wes' breakthrough and success
When Wes came out, he started sharing his personal story, training and coaching on Instagram. 6 months later, he got a channel on YouTube where he also shared the stories.
From youtube, he got a lot of queries for training. He was able to earn $3k monthly for doing online training for people.
In a few months, he had millions of views and his income shot from $3k to $25k a month. In under 8months, he had his income going 10 times.
Wes uses his past life to teach, inspire and encourage people to adopt a positive mindset and focus on building others. He encourages self-discipline and confidence as the key principles for everyone who wants to be successful in all that they do.
"Your personal growth is not packaged according to how you work. For you to succeed, you must learn to thrive in discomfort through your daily process structured in a disciplined way. Your adversity will be thrown at you daily but the best you can do is to get ready" adds Wes Watson.